HDVSMedia, in association with Metalonrock, who are music video specialists, can supply a complete music video production service tailored to your requirements, performance style, fully story-boarded narrative style or combined style. Use of original and/or existing footage, animations, images and existing or new audio recordings incorporated into a fully produced movie for your promotional music video, movie style promotional trailer or samples, or artist showreel. We also offer many other services to help promote your band and support your live performances. We work both in the UK and Europe.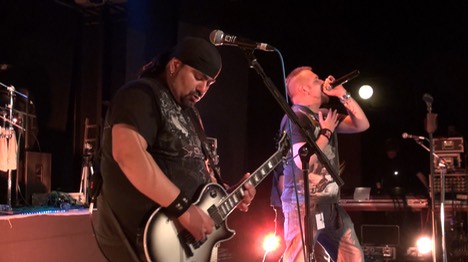 Live Performance Video Production Multi-camera filming and audio recording of your entire live set, seperate multi-track audio recording service available as standard. Additional stills photography available if required.
Live Performance/Location Audio Recording and Post-production Multi-track audio recording of your live performance or for on-location production. Post-production work tailored to your requirements including mix-down, editing, effects and mastering.
Audio CD Production Production of audio CD's from the recordings of live performances or other existing performances. Post-production and mastering work included as part of a complete production service. Assistance in the production of demos.